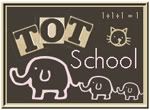 B is 21 months old
We had a pretty good week. B just loves all the snow things and he loves the books with snowmen in them. Hopefully next week we will do more fine motor activities and work some with the color white.



We read many Bible Stories this week and did our Daily Devotions from these books.



B spent some time drawing and writing on the aqua doodle.



B loves our Fridge Phonics and this is him showing me the letter S. He could also pick out the letters A, D, K, and P.



Another snowman snack was from bananas, pretzels, peanut butter and mini M&M's. B gobbled this up too!



We made a snowman snack using marshmallows, pretzel sticks, peanutbutter, and M&M's. B really loved this and he ate the whole thing!




We made melted snowmen by using white school glue and just squirting it out onto a cookie sheet. Then B took wiggle eyes and pipe cleaners to add the details. We had to let it dry for a couple of days. After it was dry we took them off the tray. They are so cute. I am going to punch a hole in them and hang them in b's room.



We made snowflakes by putting painter tape on blue paper in a snowflake shape and then B painted over the paper using white paint. When it was dry we took the tape off and had a snowflake.




B loves to cook and help in the kitchen. He helped mix the batter for some snowmen muffins. I did not get a picture of the final product but they were yummy!




B painted a snowman this week. I painted the circles on he painted the inside of the circles. Then he used dot painters to add some details.




B loved playing super hero this week and "flying" around the house. He even got his Papaw in on the act.

For more great TOT-School ideas go here. TOT-School