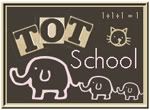 B is 20 months old and C is 44 months old.

Whew things have been crazy around here lately. I am just now posting our Thanksgiving happenings and yes I know it is Dec.30th. Oh! well better late than never I guess. We talked a lot about Thanksgiving and what it means to be thankful. We did several turkey activities and worked on the letter T. Of course we made Native American headbands and necklaces. We had a great couple of weeks we were just super busy!!



I hope to be back soon to post pictures of all of our Christmas and snow fun. Then we will begin preschool and Tot-school again next week on January 4th.