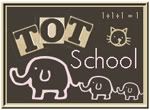 B is 17 months old





This week we visited the Fair. B loved the animals. He learned how to click his tongue to get the horse to look at him. Every time we would leave an animal he would sign and say more, more!



B loved playing with his Fisher Price jungle this week. It has balls so he loves it! He also likes the music it makes. Sometimes he will just play the music and dance.


B still loves all of his Thomas books. He gets them every day and reads them and looks at them. He will even look at the Thomas coloring book forever. He also likes to "read" the Thomas and friends catalog. He amazes me at how long he will sit and just look at it.



B played a lot this week with his busy ball popper. He loves to push the button and then just laugh as the balls are popping everywhere.



B played with his shape bus this week and we talked a lot about shapes. He then started stacking them and knocking them over. He got to where he was very good at stacking them and he thought it was sooooo funny to know them over. Later in the day he had a snack of bananas, strawberries, and a cookie and he tried his very best to stack his snack.



B made apple prints this week. His favorite part of making them was sticking his thumb in green to make leaves on them. As he made each print we talked about the color it was.



B painted his number 6 this week then he chose to put six thomas stickers on it.


We had a great week. B also attended his first Kindermusic class of the new semester. He is the only boy so he has lot of girlfriends to play with. He also went to his brothers play and learn group and they have a train table so he was in heaven. He played trains for a solid hour.