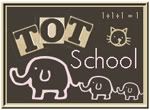 B is 17 months old

This week was a short week for us. On Monday we celebrated Labor Day and Daddy was home all day so we did not get a lot done. On Tuesday we had several friends over for a water playdate. We had tons of fun enjoying one of the last warm days of summer.

We made a little I love you banner for the Grandparents this week. We hope to see them all on Sunday and give them their little gift. I found this idea here.
B is my little athlete. He LOVES, LOVES, LOVES balls--any kind of balls. He will throw or kick a ball with me for more than 30 minutes at a time. He would do it all day if he could. He actually throws pretty well for a 17 month old and this week he has gotten to where he can catch the big Thomas ball when you throw it to him.




On Tuesday we had several friends over for a water playdate. It was a nice warm day and the kids all had a blast!! It was a great way to slowly end summer.


B has become a huge Thomas the Train fan over the last seveal weeks. This week he has carried around and looked at an old Thomas and Friends catalog. He loves it!!



B has played a lot this week with a Nursery Rhyme interactive books that sings the rhymes to him. This is the first time he has shown much interest in it.



B has this spider that lights up and sings and has numbers, shapes and colors on it as well as different animals. We spent some time working on the colors and shapes as well as singing the counting songs.



B also did some dot painting with the color orange. We then went through the house and picked out orange things.



B also worked on the number 5 for his number book. He painted his five and then put five stickers on it.


On Saturday we visited the Blue Ridge Parkway and we got to meet Curious George and Reader Roo. We also got to listen to a story read by a park ranger and hike a cool trail.



We had a really great week! I hate to see summer end but I love the cool crisp mornings of fall and I am looking forward to doing some apple activities next week.