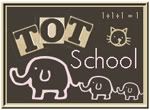 B is 22 months old

We got to have some fun in some real snow too.




We made snowball no bake cookies and the both boys had so much fun making and eating them. You can go here to get the recipe.



B spent some time playing with the Lincoln Logs that he got for Christmas. He likes to play with the two little men that came with the set.



B made a snowman using marshmallows. I drew the snowman outline and then we worked together to outline it in glue. Then B took Marshmallows to put them in the glue. The we used items from our scrap box to decorate him. I love how B tore the paper to make the hat and then tore scraps to decorate it.



B spent a great deal of time one evening putting cotton balls "snowballs" into toilet paper rolls. He loved this activity and we will be getting it out again for sure.



He us dab-a-dot painters to paint the circles on the snowman. This is a magnet page from Making Learning Fun. This is great for fine motor control and one on one correspondence. He did pretty good with this after he figured out how to hold the dab-a-dot painter up in a straight position.




We worked on the letter S for snow and B glued punched snowmen onto an upper and lower case S. He just loves the snow and anything we do involving snowmen.





B really got into reading this past week. He would pull books off the shelf and sit and look at them for a long time. He also pulled out his Tag Jr several times and used it to read. He loves his Tag jr Curious George colors book.



B worked several of his puzzles. He is getting very good at working them and he is beginning to recognize the shapes. His favorite shape right now is a diamond.

We have had a couple of great weeks! We hope to do some more winter activities this week. We wil be reading some Jan Brett books like The Hat and The Mitten.