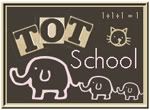 C is 47 months old and B is 23 months old

The last two weeks we have had so much fun!! The weather finally turned a little warmeer so we got to spend some time outside. We have worked on St. Patrick's day activities and we beefed up our calendar time.

Calendar time: We have added a weather graph, and for March a graph about what the day is like--Is it a Lamb day or a Lion day. C has enjoyed making and reading this graph during this month.

We have also added pictures of C and B and Papaw because they all have birthday's this month. C has done a great job counting down the days until everyones birthday.

Our graph this month is an aab graph using shamrocks and rainbows. Thanks to preschool corner for our weather graph symbols. They are wonderful!!



Spring Weather

We have finally gotten some nice warmer weather and we have taken full advantage of it and played outside and at the park.


St. Patrick's Day

C and B fingerpainted some shamrocks that we hung in the window.

They leprechaun that we got from Making Learning Fun. They colored it and then had to cut on the lines to make the beard.
We ate green jello and made special shamrock cookies that we decorated with yummy greeen icing. I think licking the knife was the best part of the whole cookie making activity.

We also made rainbows using jell-o and they turned out so pretty and they smelled so yummy. We sorted and graphed Lucky Charms Cereal.


Clifford
We got to go see Clifford at our local library and we also got to read some Clifford books and check some out to read at home. We are planning a trip to our local Health Adventure to see the Clifford exhibit in the next couple of weeks.


Sensory tub and Stacking Blocks
We had noodles all sizes and shapes and pom-poms in the sensory tub this week and both boys loved it. B likes to dump it out and then put everything back in.
They also love the stacking blocks. While they stacked them they sang the alphabet song. Their most favorite part was of course knocking the blocks down.


DOGHOUSE
C has a little stuffed dog that he has named Sheba after his Papaw's dog that recently passed away. He has gotten very attached to this dog. He dresses her and feeds her and he even made her a doghouse. He got a box and painted it and then had Daddy cut a door in it. Then he fix it up with pictures on the walls and blankets.



We have had a great couple of weeks. They boys are getting so big and learning so much. I am amazed everyday by all the things they have learned and by all the things they come up with on their own.