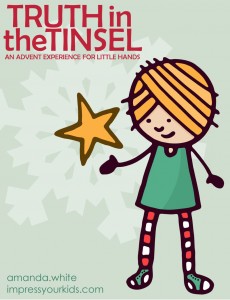 Today we started the Truth in the Tinsel program. You can get it here. Day one was a hit! The boys loved it and they have been going around the house singing their own song about The Light of the World is a baby named Jesus. I highly recommend this program if you are looking for a hands-on and very meaningful Advent program. Today's focus Bible reading is from Isaiah 9:2-7.
The boys each made a Santa count down til Christmas
Santa to put on their bedroom doors. Each day they
will put a cotton ball over the number for that day.
By the time we get to Christmas Santa will have a