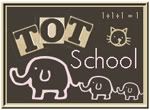 Tot-School Oct 20-30 B is 19 months old



I read the Pumpkin Patch Parable to B and his brother and we taled about how God is like the farmer. When we trust in him and follow him he will take out all of our yuckies and let our light shine. Then B made a pumpkin out of a paper plate, yarn, and pumpkin seeds. He made it to look like the inside of a gooey pumpkin.



B loved, loved, loved cleaning out the pumpkin so we could make it into a Jack-O-Lantern.



He had a lot of fun sticking foam halloween shapes on paper and also on his shirt and arms.



B had a lot of fun decorating a pumpkin with wigggle eyes, and pom poms.



He really got the hang of lacing while lacing a pumpkin.



He helped make Halloween cookies. He loves working in the kitchen.


Decorating his cookie.



He loved his Little People Farm Flip book. We are working an colors now and it is a great book for that.




We worked on the letter P and he glued popcorn on a p on a pumpkin.



He tore orange and black paper to make a jack-o-lantern. This was great for his fine motor skills.




B decorated his basket for Halloween that a friend gave him. He loved putting the stickers on it.



B is getting very good at stacking blocks but his favorite part is knocking them down!!



We had a great time riding the Great Pumpkin Express and we got to visit with Charlie Brown, Lucy and Snoopy. We also got to visit our local pumpkin patch and pick out our pumpkins and of course we had a wonderful time Trick-or-treating!!!


We had a very busy couple of weeks but we had lots of fun!!